With impressive business results, growing 138% over the same period in FY21, Synnex FPT is the only Vietnamese distributor honored to receive the title of 'Best distributor FY22' in South Asia by Dell Technologies. In particular, this is the second consecutive year that Synnex FPT has received this prestigious award.
In fiscal year 2022, Vietnam is the largest contributor to Dell Technologies' Consumer product group in South Asia. Synnex FPT is the distributor with the highest market share in the domestic market. Those are the two main criteria that help Synnex FPT win this most prestigious award. In addition, the company also evaluates based on other criteria such as annual revenue growth rate, ability to develop, sales channel expansion and best potential customer acquisition and retention.
Mr. Pham Manh Hung – Partner in charge of Synnex FPT shared: "This result has a great contribution from Synnex FPT's long-term investment and development agent channel system. We have been trying our best to successfully deploy a digital distribution platform (DDP) to bring the best quality of service to customers and partners. In the coming time, Synnex FPT will continue to accompany Dell Technologies to bring the best products to the Vietnamese market and maintain its position as the leading distributor of the company".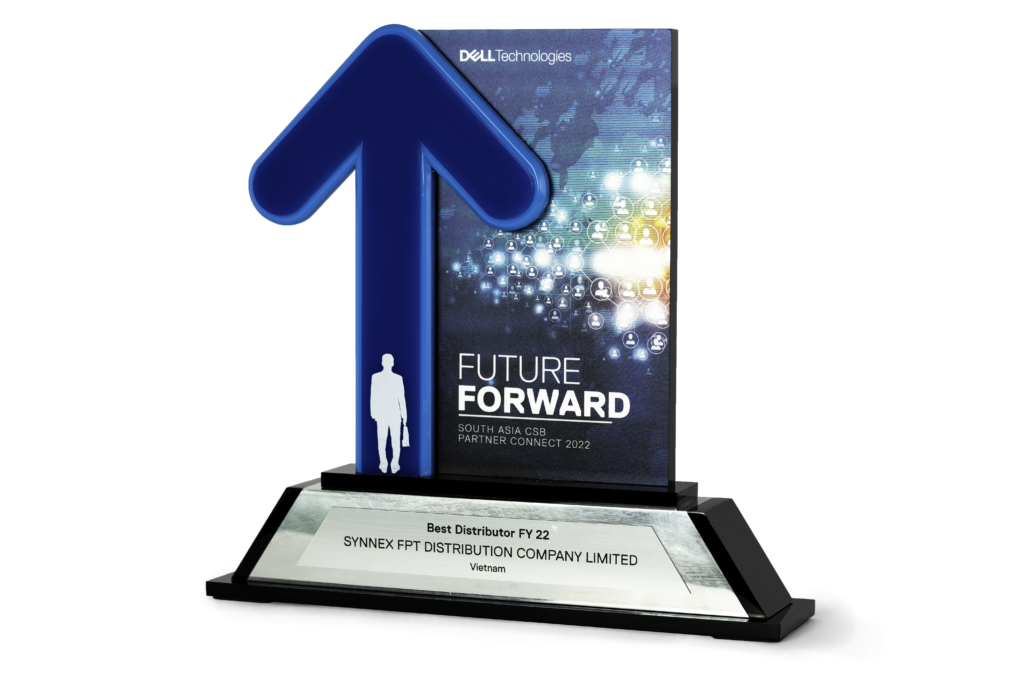 South Asia CSB Partner Connect 2022 is an annual event honoring Dell Technologies' partners in the South Asia region. The event was attended and awarded by Mr. Vu Van Truc – Director of Distribution and Retail Channels – Dell technologies Vietnam.
Previously, Synnex FPT was honored to receive the Best Distributor Award in Asia – Pacific and Japan – APJ Distributor Of The Year 2021 and excellently received the 'Best Client SNS performance' award and 'Best storage+ performance' award. In 2022, the distributor impressively received a series of prestigious awards such as: 'Best distributor performance' and 'Best SNS Client performance' FY22, 'Best distributor of the year' and 'Best distributor of the year notebook category' FY22 (Consumer product group) awarded by Dell Technologies.
With nearly 30 years of distribution experience in the Vietnamese market, owning a nationwide channel system with more than 3800 agents and 8000 points of sale, optimal sales support policies and management solutions. With comprehensive digitalization, Synnex FPT aims to become a world-class billion-dollar distribution service company.