As one of two global distributors selling Ruggued products with the highest value, for the first time in history, Synnex FPT is the only representative of Vietnam to receive the 'OEM Solutions Rising Star Partner Award 2023' by Dell Technologies.
To achieve this prestigious award, Synnex FPT has driven strong and effective growth through its dealer network and achieved an impressive global record in using Rugged products with the greatest value. As one of the two most potential OEM partners of Dell Technologies. Synnex FPT will certainly continue to focus on supporting the ecosystem in the way that customers and partners are best served, including the traditional OEM integrated business, accompanying solutions and services as well as Design custom solutions to meet specific requirements. The other partner to receive this prestigious award is MTI company from France.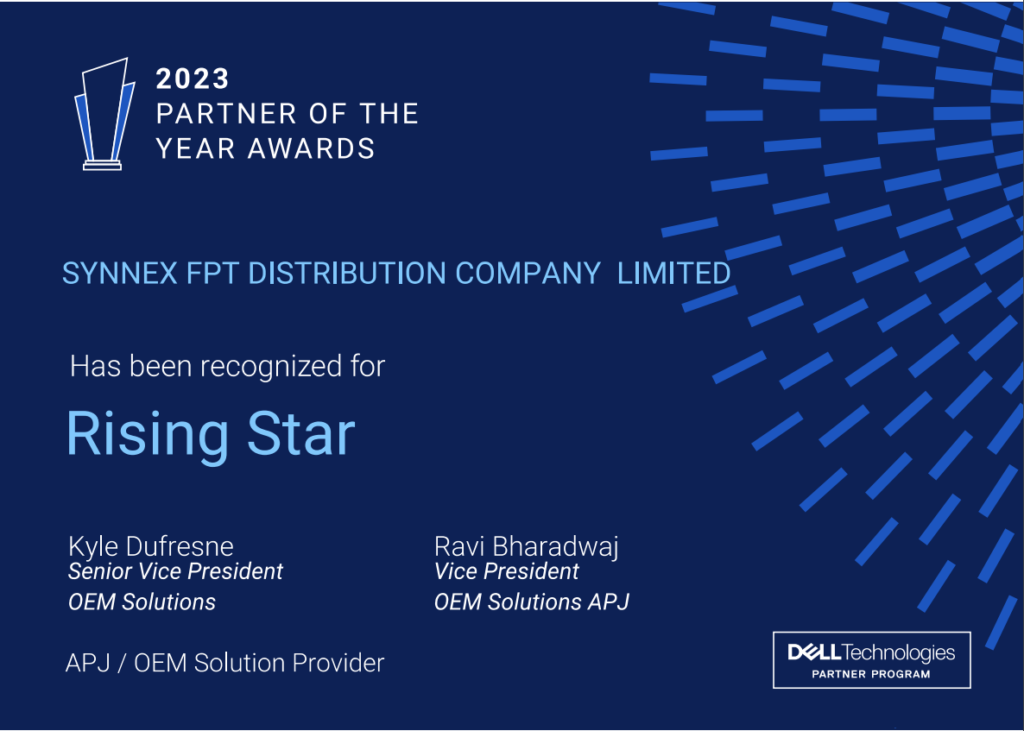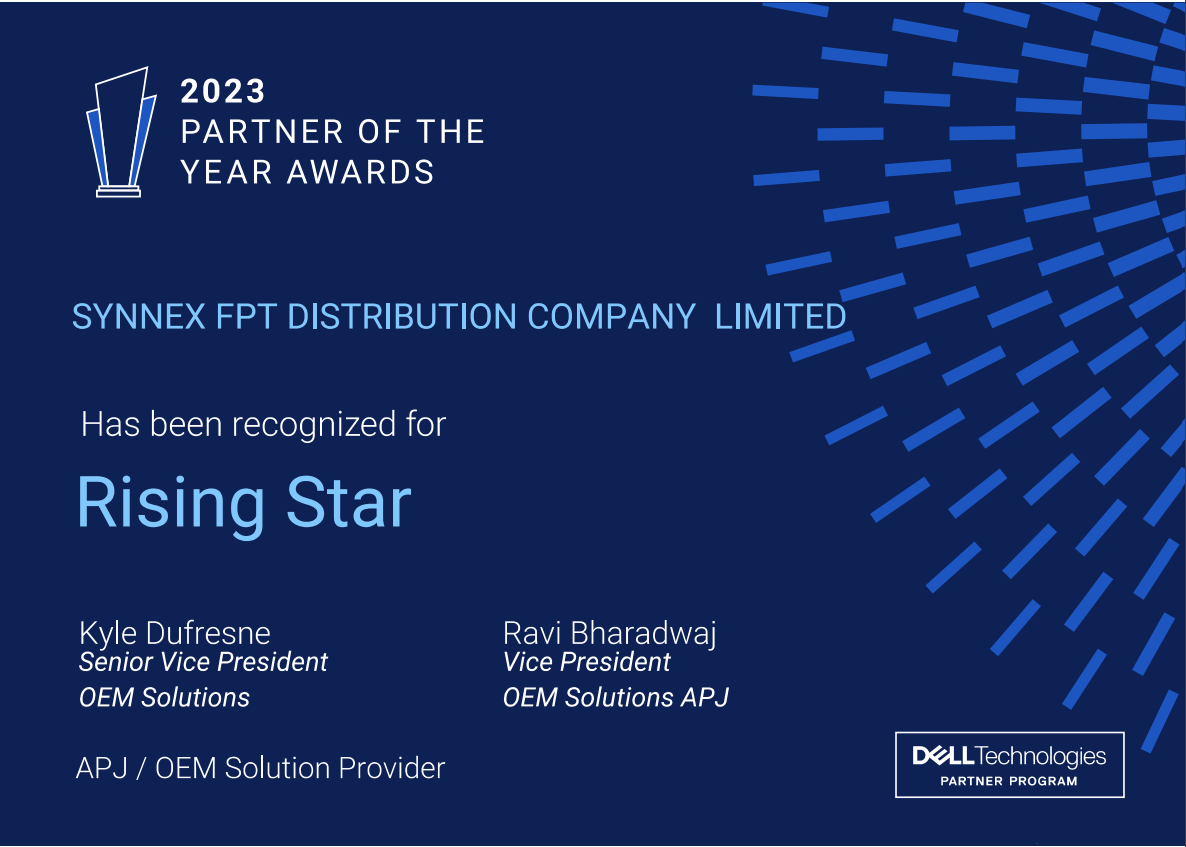 Mrs. Nguyen Thi Cam Binh, Product Manager of OEM Dell Technologies at Synnex FPT, said: "Go-Global will be one of the new directions in 2023 to distribute more Dell products. OEM for other brands in foreign markets and at the same time bring the best technology products that are integrated in both hardware and software, bringing the highest benefits to customers. I was very happy and surprised when Synnex FPT won this award for the first time. Synnex FPT always appreciates the cooperation, trust and recognition of the company and is ready to cooperate in all aspects".
Global Potential Partner Award 'OEM Solutions Rising Star Partner Award' of the year belongs to Dell Technologies' annual award system. It awards partners with exceptional achievements based on various criteria and financial year performance. At the present time, the OEM product group focuses mainly on IT applications to serve the needs of customers with sales accounting for about 10% of Dell's sales and continues to be invested and developed by Dell Vietnam. for the Global market. At this awarding event, Dell Technologies presented trophies to 9 units on the list globally.
As the only partner in Vietnam authorized to distribute a full range of Dell Technologies products, in the past two years, Synnex FPT has continuously received prestigious domestic, regional and global awards from the company. company. Dell Technologies such as: APJ Distributor of the Year 2021, Best Regional Distributor, Best Distributor of the Year, Best Performance & Storage Distributor, Best Customer SnS Distributor. With this prestigious award, distributor FPT continues to affirm its leading position in the field of distribution of Dell Technologies products and solutions in Vietnam and international markets.