On August 25th in Hanoi, FPT Pharma, a subsidiary of Synnex FPT, officially signed a strategic partnership agreement with its partner Greenwise for the distribution of Nordic Naturals products in the Vietnamese market. This event commemorates the distributor's launch into a new area as part of its ambition to double sales every three years, with estimated sales of $2 billion by 2024. SYNNEX FPT officially passed the billion-dollar sales milestone for the first-time last year.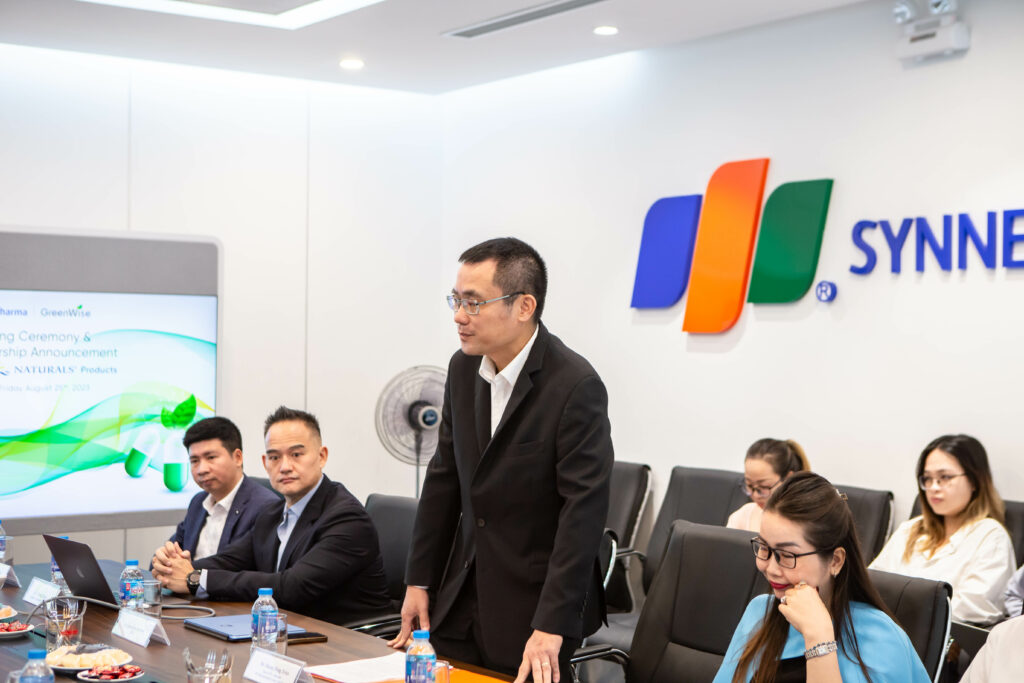 SYNNEX FPT is not only looking for new product prospects to achieve growth ambitions, but it is also eager to leverage its nearly 30 years of distribution experience, finding partners, and negotiating to deliver the greatest products to the Vietnamese market. SYNNEX FPT is a distribution partner for approximately 50 major technology brands worldwide. Almost 30 years of distribution management experience has also been packed and evolved into a digital distribution platform (DDP) formally released by SYNNEX FPT in July this year. Furthermore, SYNNEX FPT's proven strengths in operating distribution channels, market research, products, and distributor sales promotion programs will be the primary motivator of the company's success in this new business segment.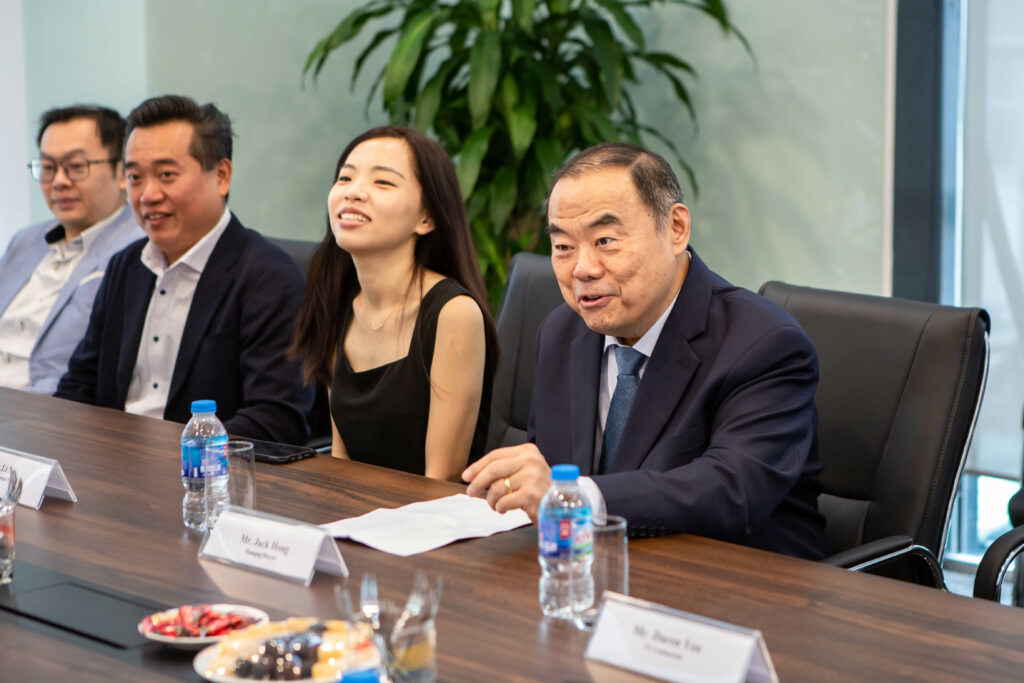 FPT Pharma will bring Nordic Naturals brand functional food products to Vietnam under the cooperation agreement. This is a group of products that promote the addition of micronutrients for children under the age of 12 (including babies in mother's womb). Nordic Naturals is an American brand with 28 years of experience in the production of health-promoting supplements, particularly fish oil-based products. Omega 3 fish oil is sourced from the northernmost Norwegian seas, and advanced production technology is used to ensure product purity and freshness. A number of third-party organizations, including the American Pregnancy Association, Better Nutrition, Taste for Life, and others, have certified the quality of Nordic Naturals products.
"We are very impressed to see FPT Pharma's ambition to dominate this new field. This cooperation relationship between the two sides is not only a business cooperation but also a commitment to join hands to contribute to improving the health and happiness of Vietnamese people" – said Mr Jacky Hong (Managing Director of Greenwise).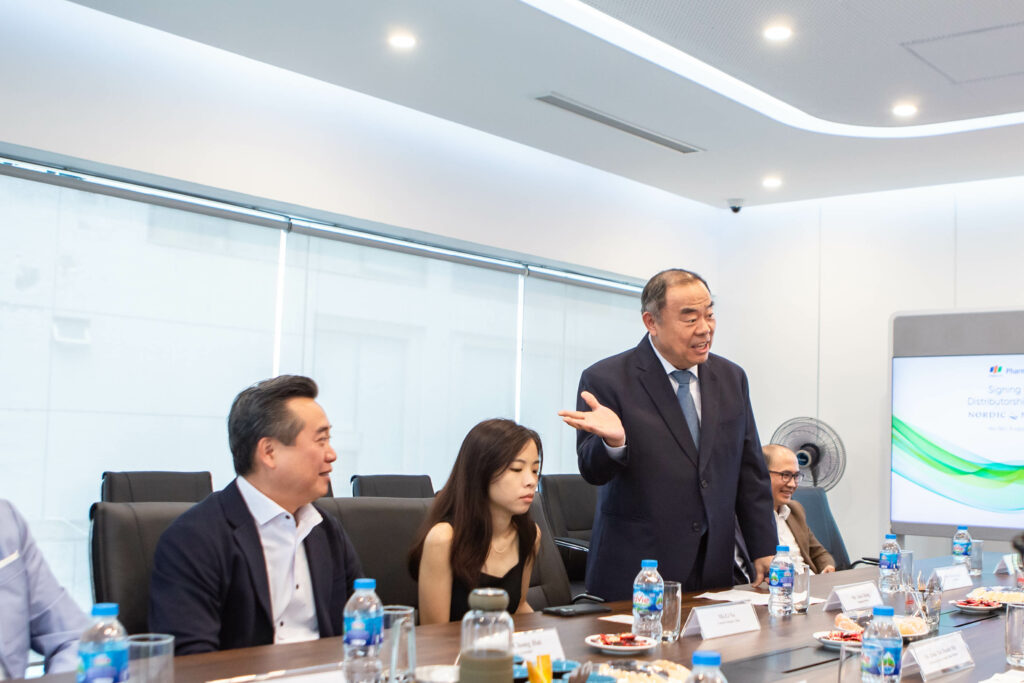 Nordic Naturals has long been known to Vietnamese customers, who can now purchase authentic products guaranteed by FPT. According to Mr. Duong Dung Trieu (Chairman of Synnex FPT & FPT Pharma), the first thing to ensure for medicines and functional foods is the origin and quality of the products. Nordic Naturals products will reach Vietnamese customers at reasonable prices and true standard quality thanks to this collaboration agreement with the supplier. This co-operation is not only an important step in our goal of bringing natural, quality and safe products to Vietnamese market, but also a strong commitment to improving the quality of life for Vietnamese people.
As part of the signing ceremony, FPT Pharma announced collaboration with Chothuoctot.vn, Vietnam's leading online drug distribution & retail system, and a number of other major pharmaceutical retail chains.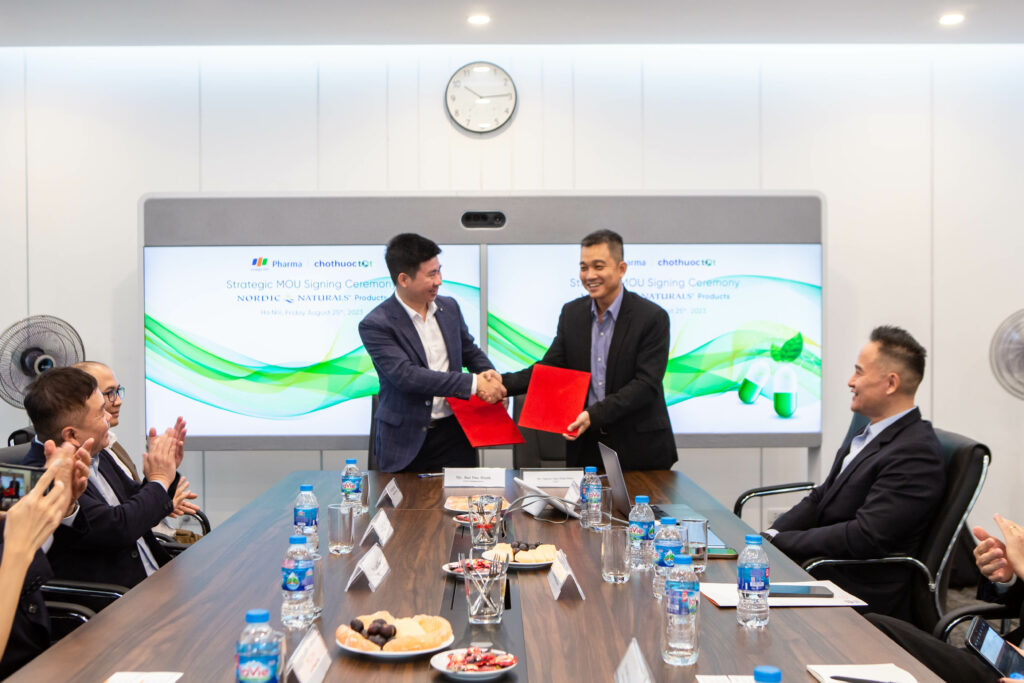 The outstanding products to hit shelves in September are: Children's eye health gummies, which are ideal for children aged 2 to 12 who are exposed to lots of blue light; DHA chewing gummies for children aged 2 to 6 help to develop the brain and central nervous system, increase concentration, and improve learning and calculation ability; Children's DHA promotes a healthy central nervous system and immune system in children aged 3 to 6; Vitamin C gel support to increase resistance in young children; Prenatal DHA promotes the baby's optimal brain and visual development in the womb, as well as the mother's psychological well-being throughout the pregnancy; Baby vitamin D3 for children aged 0 to 12 months helps children's immune systems and bones, as well as promotes sleep.
FPT Pharma, a new component in the healthcare supply chain, will provide more suitable choices to match Vietnamese's demand and renowned domestic and foreign partners thanks to its expertise and capacity.
About Synnex FPT & FPT Pharma:
Synnex FPT is an affiliate company of FPT Corporation, specializing in providing IT systems, smart devices, peripherals & components and services. With nearly 30 years of experience in distribution and extensive sales channels, Synnex FPT has brought millions of high-quality products and technology solutions to Vietnamese consumers. FPT Pharma is a wholly owned subsidiary of Synnex FPT was established with the vision of creating a happy & healthy life through providing good quality products to Vietnamese people.
About Greenwise:
Greenwise is the official representative of Nordic Naturals brand in Vietnam, bringing high quality and safe products for health. Greenwise's commitment is to provide the best products to consumers, while raising awareness about health and healthy living.