Completing an impressive year in the distribution business with an overall growth of 81% and YoY growth of 63% for the CSG products, Synnex FPT excellently won a double of awards "Best performance distributor" and Best SNS Client performance" for FY 2022 from Dell Technologies.
With its stable growth performance which reached 81% in general and 63% in YoY for the Client products including OptiPlex, Latitude, and Precision, and a 40% market share of the SNS Client products, Synnex FPT has made itself a leading distributor of Dell Technologies products in the Vietnamese market. FY22 was a challenging year for all businesses including distribution. With its competence and strategies for each period, Synnex FPT made endless endeavor and changed itself to adapt and completed an impressive year with awards from Dell Technologies.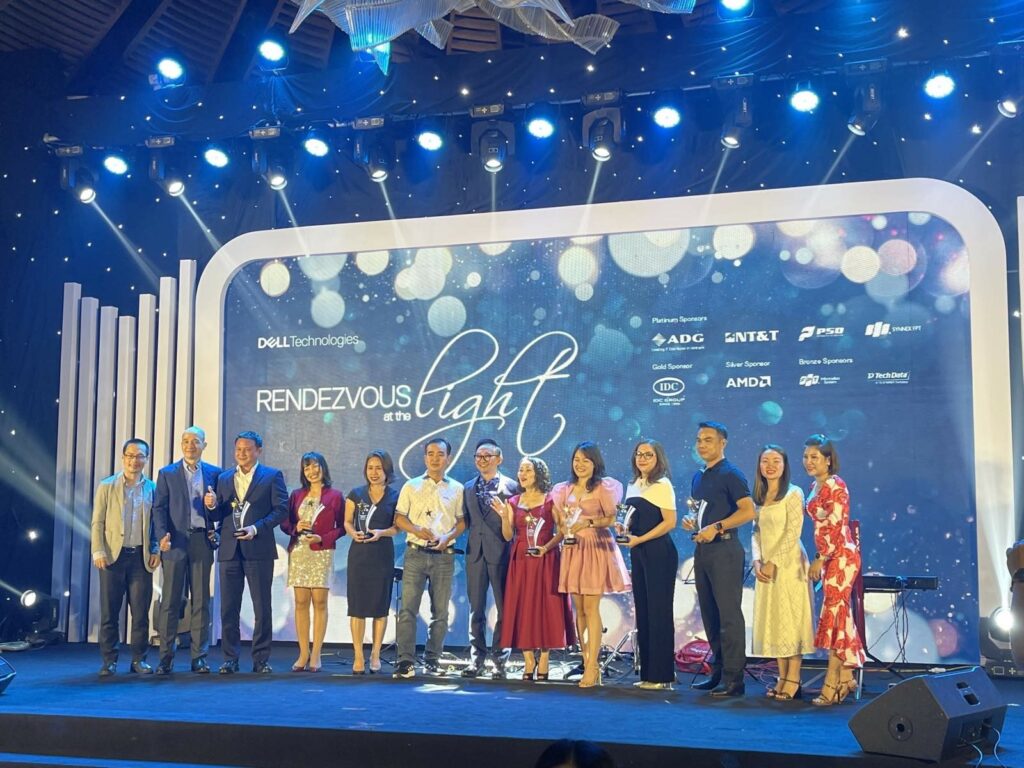 "These awards are another testament to Synnex FPT's boundless efforts in its investment and development process, business strategies, and team building. The award double is a worthy prize for our achievement last year. Again, I would like to send my thank-you to Dell Technologies Vietnam for being with us and supporting us for this achievement of Synnex FPT", CEO of Synnex FPT, Mr. Le Vinh Thanh said.
Vietnam Business Conference and Partner CxO summit are Dell Technologies's annual events which attract the attendance of C-level guests from its partners. After a 2-year gap due to the coronavirus pandemic, this year's event gave the attendants useful speeches from Dell Technologies' leaders. Aside from impressive growth figures about all product and service fields, Dell Technologies's experts gave insights of Edge computing, AI, multi-cloud,… and roadmaps for its products and solutions to lead the technology world. The board of leaders also delineated challenges in the relationship between Dell and its partners, while reiterating its readiness in stronger partnership and development.
Earlier to this event, in June 2021, Synnex FPT was also awarded the APJ Distributor Of The Year 2021 by Dell. The same year, Synnex FPT received good news from Dell Technologies with 2 awards which were Best Client SNS performance and Best Storage + Performance".
With almost 30 years of experience in distribution in Vietnam, having a big channel of vendors across the countries consisting of more than 3,800 dealers and 8,000 selling points, optimal service policies, and overall digitalization management solutions, Synnex FPT aimed at becoming a world-class distribution service-providing company worth billion USD.