Being the unit with the most significant sales in products and services with an impressive growth index of over 20% YOY, Synnex FPT was honored to receive Cisco Vietnam's "Top Distribution Partner of the year" award.
At the Cisco Partner Appreciation Night 2022 event, Synnex FPT received Cisco's "Best Distributor" award for the 8th time in a row.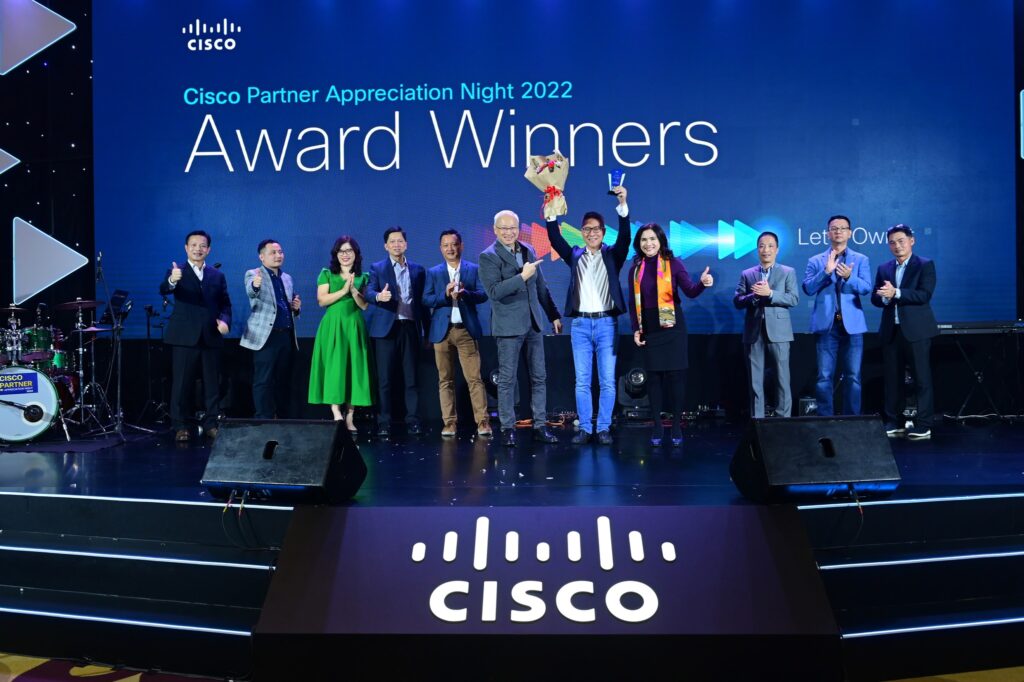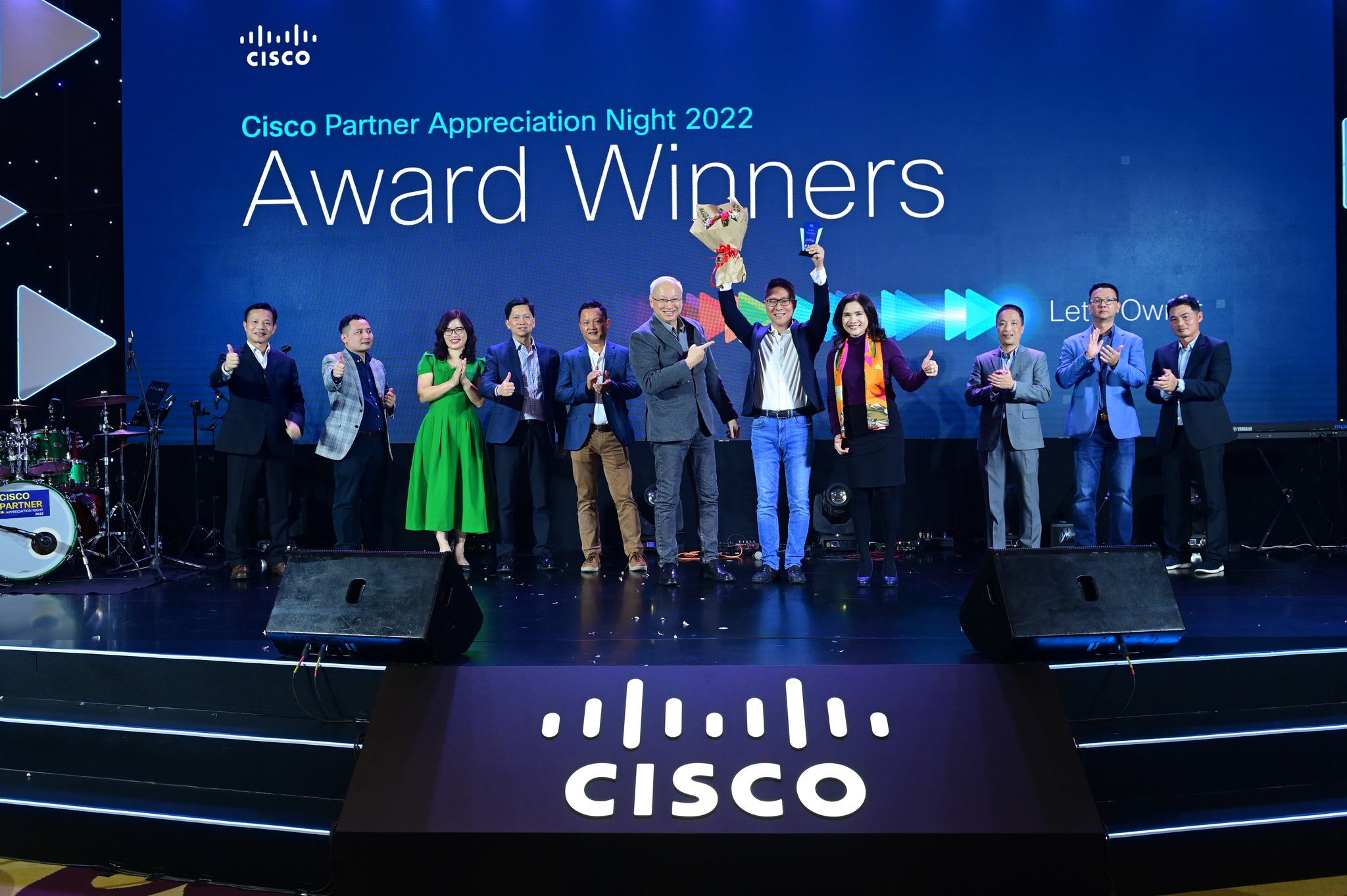 Mr. Tran Viet Anh (Member of the Board of Directors of Synnex FPT) received the award from Cisco's representative.
"With reasonable strategic direction and the best team effort, Synnex FPT once again achieved this great achievement. In the past year, you guys have coordinated and synchronized business plans with Cisco very well, thereby maintaining impressive revenue and growth compared to the same period in FY21. Besides, we always understand Synnex FPT's strengths and focuses to accompany, develop and jointly invest in developing the market. With the experience and enthusiasm of the personnel in charge of sales, products, techniques, logistics… the implementation of projects is always organized efficiently and quickly", shared Mr. Tran Van Vien – Distribution Channel Director of Cisco VN.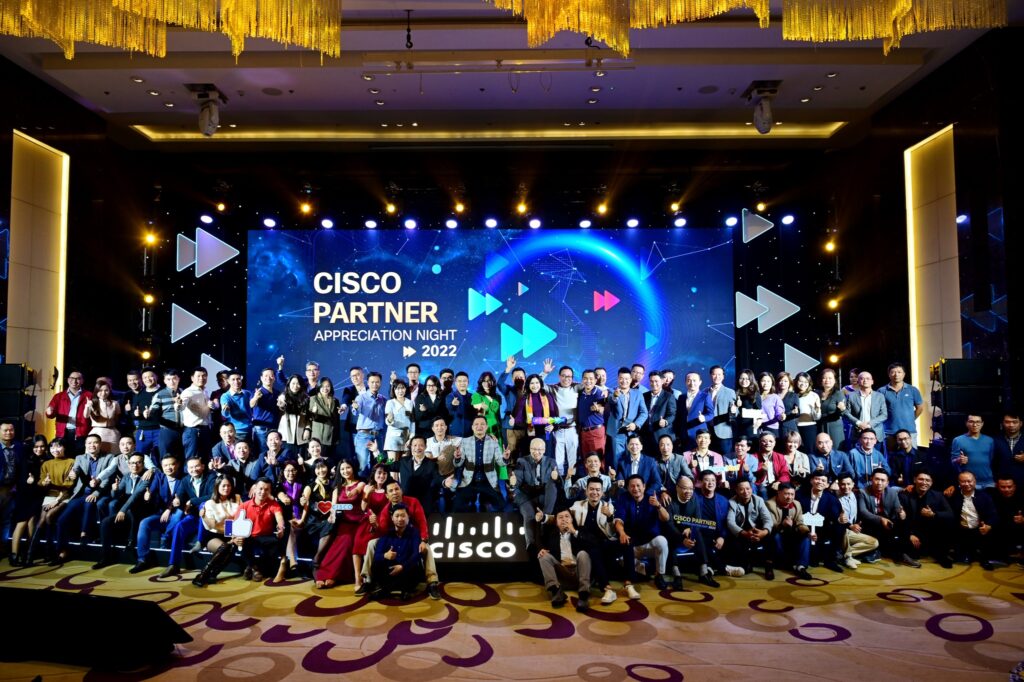 This year's Cisco event brings together senior representatives of leading business partners in Vietnam
At the event, speakers from Cisco also shared the top technology trends for businesses in 2023. According to Ms. Luong Thi Le Thuy – General Director of Cisco Vietnam, network security, predictive network, re-working space, 5G, and the advancement of ESG will be 5 technology trends that will develop strongly in the coming time. Catching up with new technology trends is the foundation for developing and maintaining businesses in the face of fluctuations in the post-pandemic global economy.
Synnex FPT has officially distributed Cisco products since 2005. Cisco's key products include network devices, Wi-fi routers for businesses and homes, servers, security devices, etc. Since 2015, Synnex FPT has always maintained its sales performance and held its position as the No. 1 distributor of Cisco in Vietnam. With nearly 30 years of distribution experience in the Vietnamese market, owning a channel system of more than 3800 agents and 8000 points of sale nationwide, optimal sales support policies, and comprehensive digital management solutions. Synnex FPT aims to affirm its position as a world-class billion-dollar distribution service company.