The IBM FlashSystem 5035 owns the best features which includes IBM's optimal and high-infidelity technology. This is believed to be a heavy-weight contender in the market for young companies.
Designed as a product for entry-level enterprises, the IBM FlashSystem 5035 holds within itself the strength to drive the whole storage centers of developing companies. And, though IBM made that clear in their statement, we can't help but being astounded by what is equipped for the IBM FlashSystem 5035, some of which are often only seen on high-end products.
Out-of-the-league features
First, it is the unified app management, which is rarely for an entry-level enterprise. It is to prove that IBM really caters to the younger companies in the segment.
Aside from that, the IBM FlashSystem 5035 shares the same GUI with its high-end products. Using and managing experience is guaranteed to go through smoothly when upgrading the whole storage system. Unlike what's seen in the market where products for entry-level enterprises often come with a totally different and independent GUI from products for Enterprises.
Out-of-the-league features
The FS5035 shows its muscles when being compared with products of the same segment. As bringing the cache's space on RAM onto the table, this machine stays at the top with 2 options of 32 GB or 64GB and 64GB or 128 GB (128GB when running the 2-way cluster).
Flexible and potent
Belonging to the FlashSystem family, the FS5035 comes in a package with IBM Spectrum Virtualize. This technology guarantees applications to run with ease, independently even when the storage infrastructure has changes. Operating with the IBM FlashSystem 5035, enterprises are accompanied with optimal and efficient technology that boosts performance and level up the data safety such as IBM HyperSwap, anti-duplication, automated thin-provisioning, compression, and Easy Tier.
With its virtualization, users are granted access to varied virtualized centers including VMware, Microsoft Hyper-V, and IBM PowerVM, etc.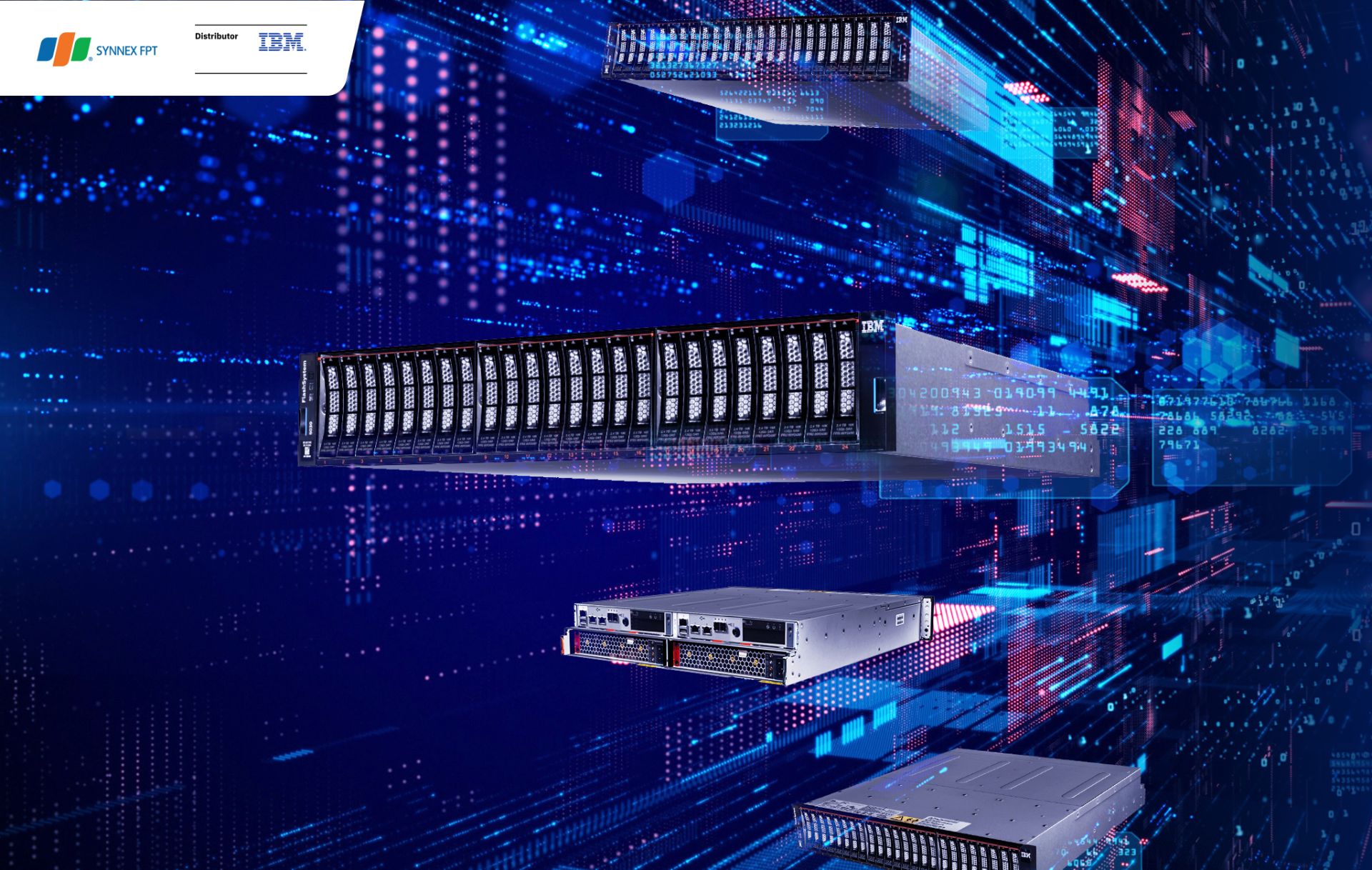 Flexible and potent
To provide the most flexible support, IBM announced on its website that it supports more than 500 storage systems from different providers while also guaranteed high performance with its anti-duplication technology, compression, and, especially, automated thin provisioning.
What's more, Easy Tier, operated on AI, automatically decides to format data into suitable formats.
The IBM FlashSystem 5035 introduces the 3-site replication technology, which is to separate data into 3 regions. This improves the data safety by leaps and bounds compared to the traditional 2-site replication. Along with it is the large date storage space, up to 32 PB, IoPS upto 1.2M, with low latency of 70μs, the FS5035 transfers data faster.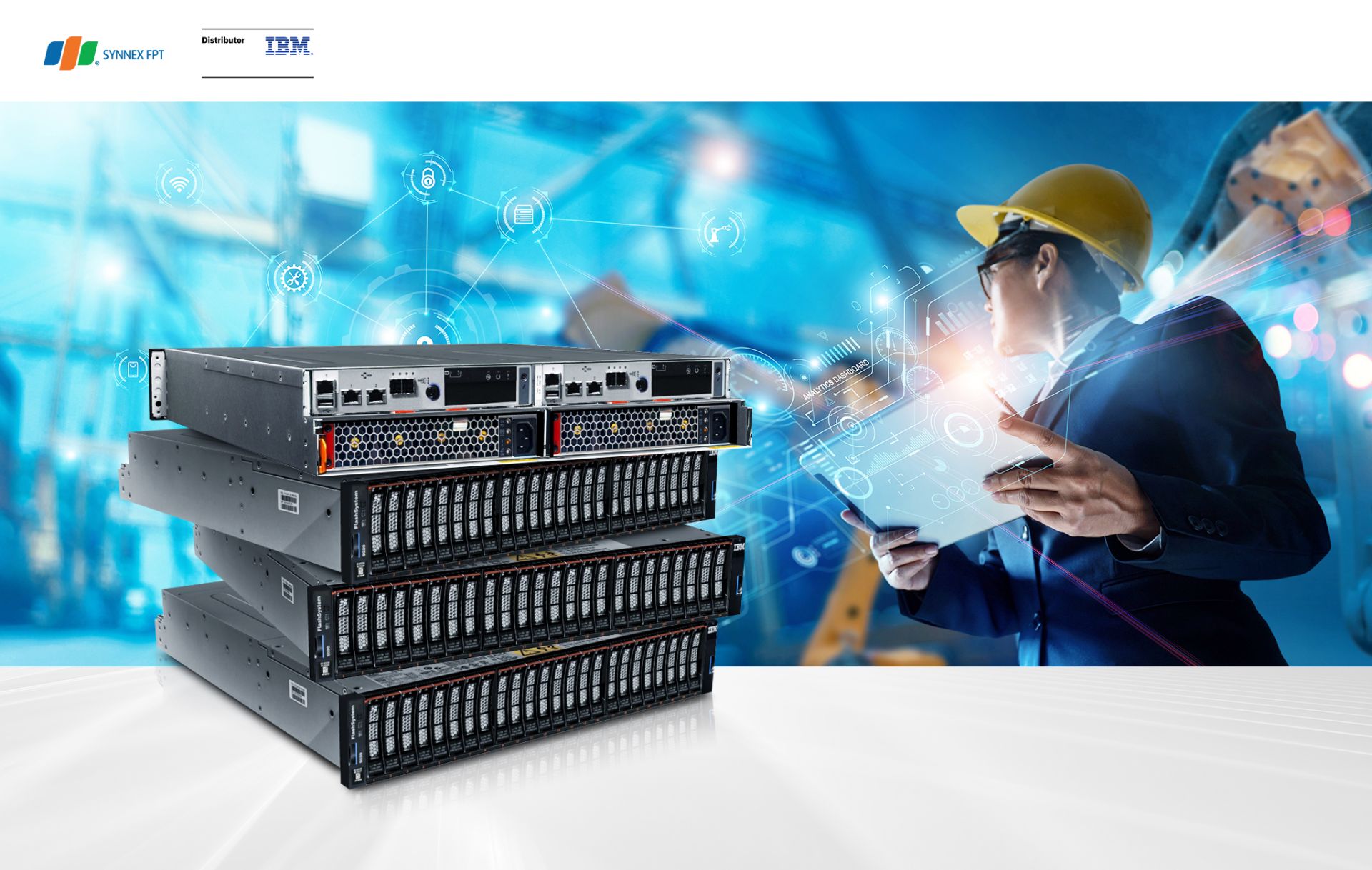 The product is distributed by Synnex FPT via its authorized re-sellers across Vietnam. See its price and specifications here.