YOY growth of two sub-brands Sandisk and WD reached an impressive 50%, Synnex FPT was awarded by Western Digital in the "Top growth partner FY21" category.
To achieve this award, Synnex FPT has made outstanding efforts in bringing products to all distribution channels, expanding the Western Digital ecosystem in Vietnam, and bringing the brand closer to potential customers. Fully meeting the company's strict criteria, Synnex FPT excelled to become the distributor with the highest growth in the storage product segment of Western Digital in 2021.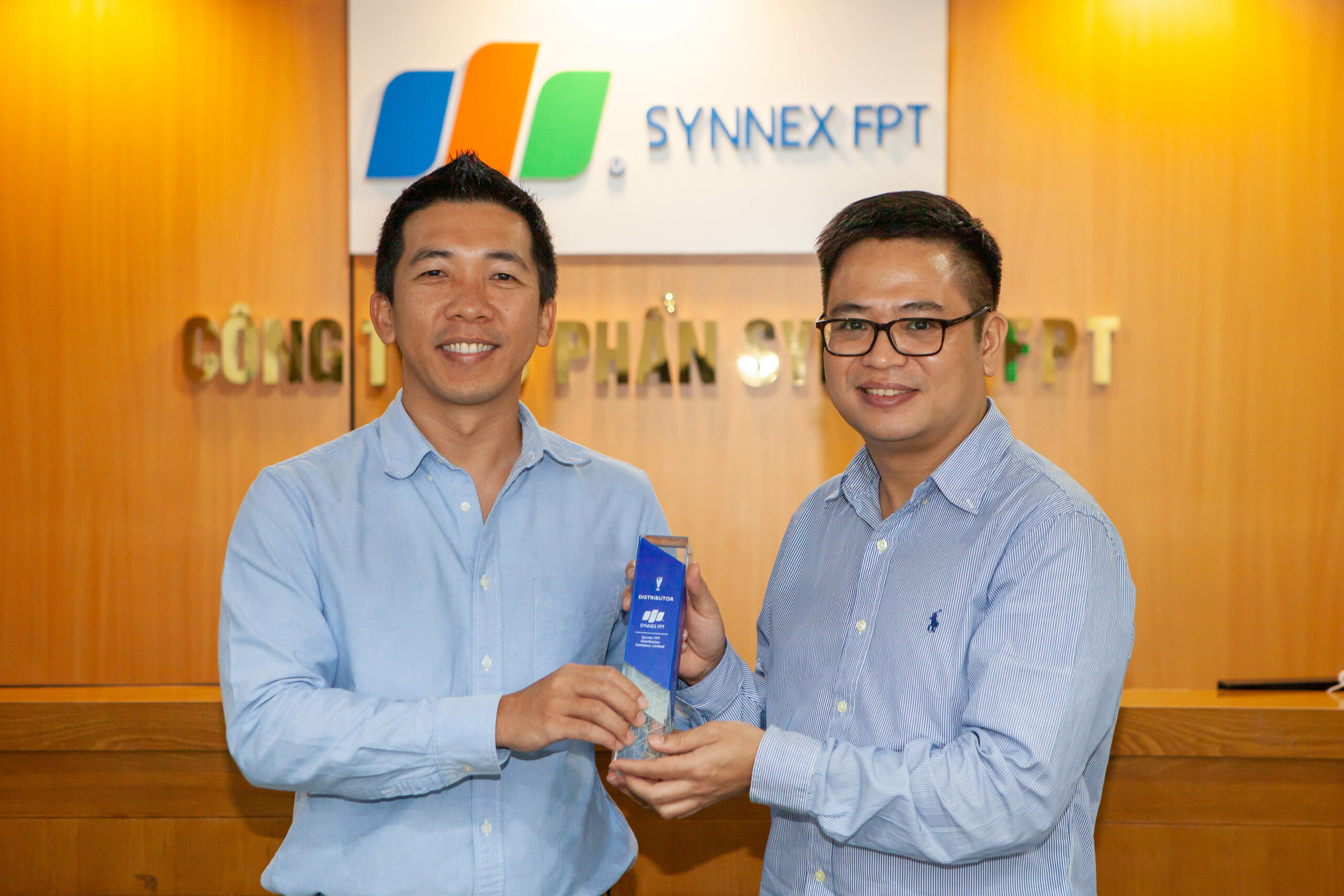 At the event, Director of Western Digital Vietnam – Mr. Truong Ba Toan shared: "Synnex FPT is a leading distribution partner in Vietnam and we are honored to be able to present this award to you. Western Digital would like to honor the efforts of the teams (sales, logistics, marketing…) that have developed the product business and brought our brand closer to customers, capturing the market share leading the market in the last year. Once again, congratulations on winning the "Top Growth Partner of the year 2021" award".
Mr. Pham Manh Hung, Synnex FPT's Partner Relationship Director also said: "After 2 years of cooperation, Western Digital has become one of the leading partners of Synnex FPT. Aware of the importance of data storage & protection trends in the post-Covid-19 economic recovery, our entire team quickly caught up with the market and found solutions to develop suitable sales channels. As a company with a wide distribution channel and good financial potential, I believe that this award for Synnex FPT is a great start to the growth spurt in the upcoming years".
At the moment, Synnex FPT distributes a full range of Sandisk and WD products. Possessing a channel system of more than 3,800 resellers and 8000 points of sale, optimal sales support policies and comprehensive digital management solutions, Synnex FPT has a vision in the future to become a bridge bringing more added value for domestic partners and users through world-class distribution services.
SEE MORE PRODUCTS OF WESTERN DIGITAL: HERE