Having a 30% in-house share (IHS) in ASUS Vietnam and owning a wide distribution network, Synnex FPT is honored to receive the award of "best performance partner' from the company.
With 30% in house share (IHS) in ASUS Vietnam and good business results in consumer notebooks, gaming notebooks, and commercial products, the award was "Asus' Best Performance Partner' once. affirms Synnex FPT's position as the No. 1 distributor in Vietnam.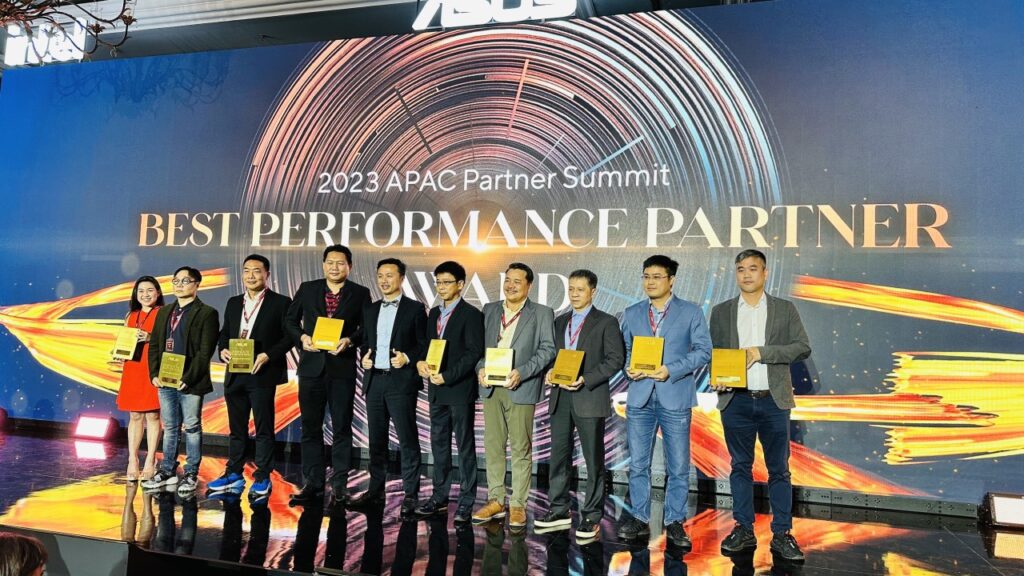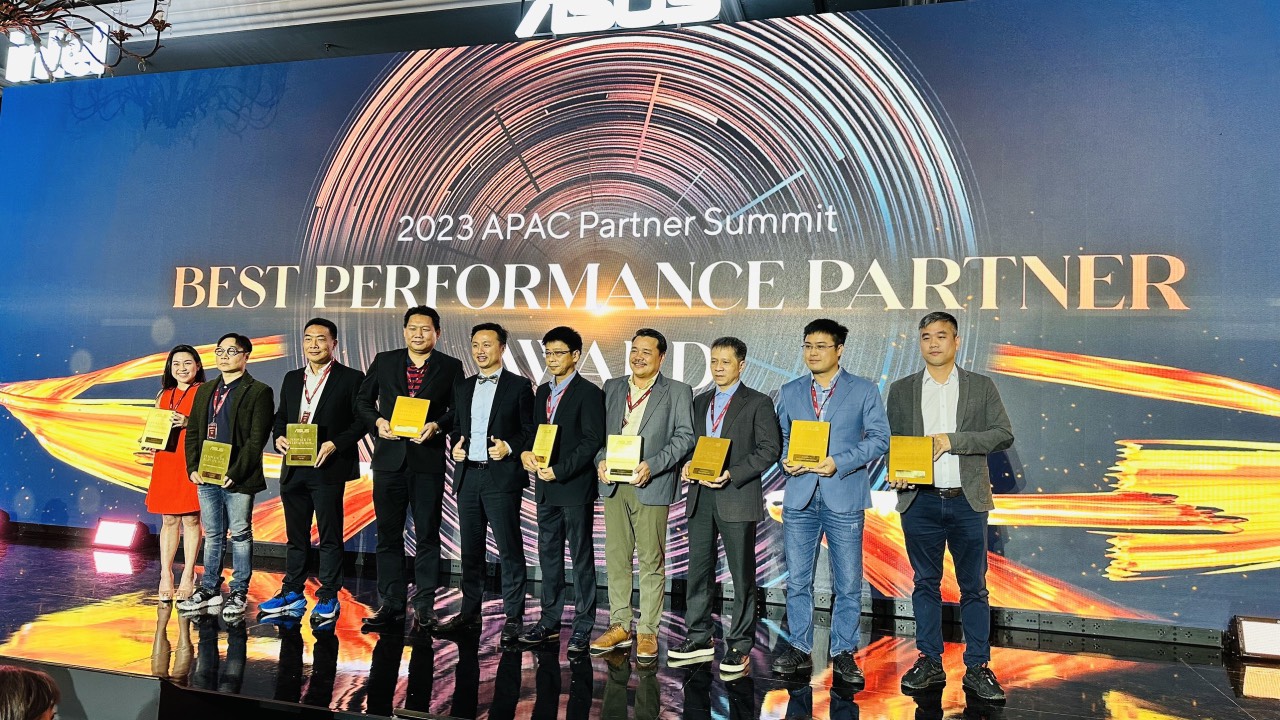 Representatives of Synnex FPT and partners of Asus Vietnam received the award
"One of the best things for us is the close companionship and attachment between Asus and Synnex FPT. You have always been a reliable, comprehensive strategic partner of ASUS, in the past and in the future. In 2022, the company have made great efforts and captured 30% of ASUS' market share in Vietnam. With the strength of a wide distribution channel and a very knowledgeable sales team, Synnex FPT has been working very well with us in expanding the Asus product ecosystem here" – Mr. Phan Anh Duong, Director of National Product Sales at Asus Consumer, said.
Asus' annual Innovate to Elevate 2023 APAC Partner Summit this year was held in Bali (Indonesia) with the participation of more than 500 guests from countries in the region. The program has the participation of senior leaders from ASUS, Intel, and Microsoft. Within the framework of the event, speakers from the company and guests shared information about product development orientation and some new technology trends in the next 3 years. In particular, the company representative said that thanks to the companionship of customers and partners, Asus continued to lead the Asia-Pacific market with a 20.7% market share of consumer laptops and 35% of gaming laptops last year. Constantly striving to best serve the needs of the market, Asus aims to develop new technologies, further improve, and regularly launch new IoT products that integrate the most modern technologies available today to be introduced to the Vietnamese market as soon as possible.
With nearly 30 years of distribution experience in the Vietnamese market, owning a nationwide distribution system with more than 3800 agents and 8000 points of sale; optimal sales support policies, and digital management solutions. Comprehensively, Synnex FPT aims to affirm its position as a world-class, billion-dollar distribution service company.