On May 21, Synnex FPT, the local government and people in Tan Tuyen commune, Tri Ton district, An Giang province celebrated the commission of the 169th Hope Bridge. As being part of FPT's activities for the community in 2022, Synnex FPT is honored to be one of the first to go along with Hope Fund and help it to be complete the soonest.
Hope Bridge 169 is built with cement and measures 33 meters in length, 3.5 meters in width, connecting 2 banks of Muong Cau river. The bridge has a total cost of 400 million Vietnam Dong (~17.000 USD) including fund from Hope Fund, Synnex FPT, and the locals' contribution.
The new bridge will ease the transportation, good exchange, and school-going of local children at a time when the old bridge had shown signs of being dangerously downgraded. Mr. Tran Nam Duong, the Secretary and Chairman of Tan Tuyen People's Commitee, said, "FPT's campaign of building Hope Bridges is one of the significant programs for An Giang's government as well as locals here. We are deeply touched and surprised when the representatives of Hope Fund and Synnex FPT Joint Stock Company implied that they would like to be with us, starting to eradicate the temporary bridge and replace it with a new one for the commune's sake. Since being aware of the idea of building a new Hope Bridge, donators and locals have been very enthusiastic with supporting the project. The cement Hope Bridge 169 with built-in steel is believed to solve the problems we have been facing lately. Again, we are thankful for the love from FPT-ers."
As part of benevolent projects of FPT, Hope Fund sets its footprints in every road across Vietnam where there are difficulties and poverty. During the commission of Hope Bridge 169, Mrs. Nguyen Thi Thanh Le, Branch Director of Synnex FPT Joint Stock Company in Ho Chi Minh expressed, "After Hope Fund's analysis through documents and photos, we understood the old Muong Cau bridge had been greatly downgraded, which was dangerous to the lives of the locals. Therefore, Synnex FPT made a quick decision to get along with Hope Fund to build a new bridge for the locals and, especially, the children. We believe Hope Bridge 169 is an important piece that helps Tan Tuyen commune improve its transportation infrastructure that eases the movement and commercial exchange, which facilitates the local economy and social development. Moreover, the new bridge helps students go to school safely and avoids unfortunate accidents. Synnex FPT will keep on supporting Hope Fund in building more bridges as a mission of bringing meaningful and positive changes for the more quality of the An Giang people and Vietnamese people as a whole.
Some meaningful photos at the commission ceremony of the Hope Bridge 169 below: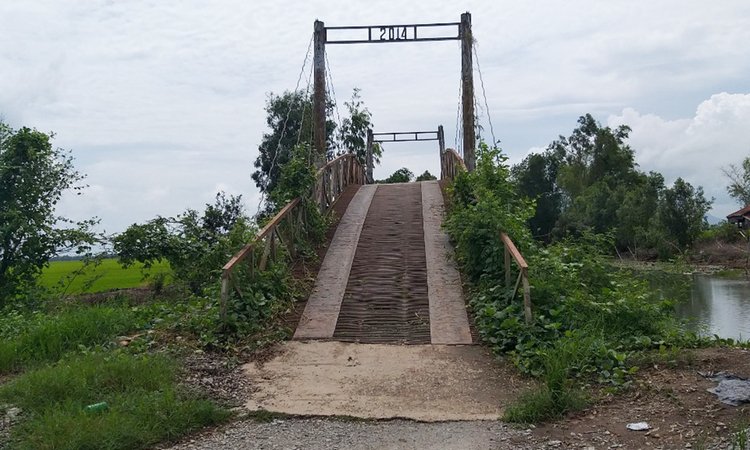 Photo of the old bridge at Tan Tuyen commune, Tri Ton district, An Giang province.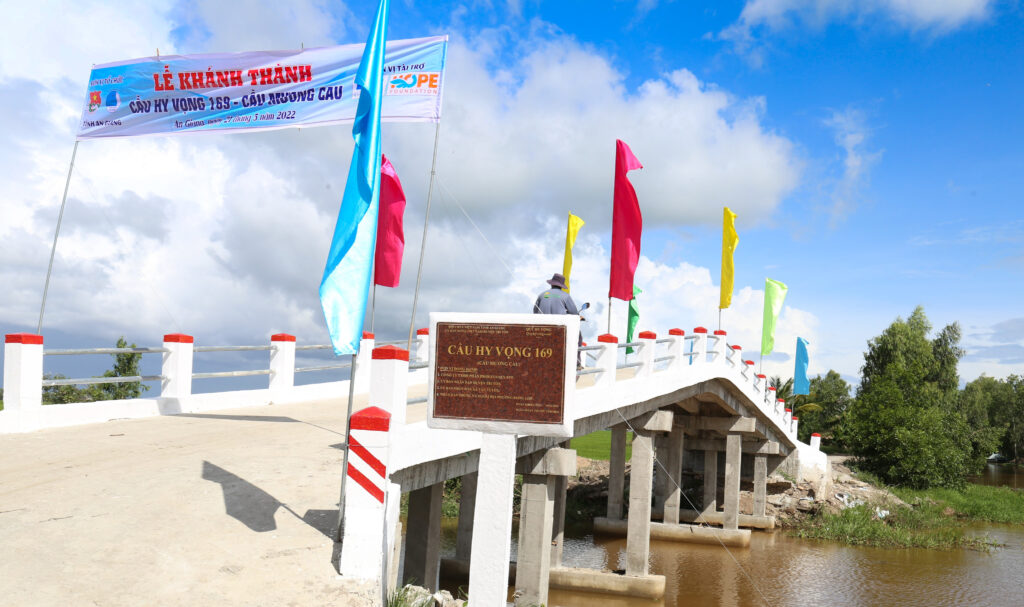 Photo of the Hope Bridge 169 after renovation.
Synnex FPT's representative (left) and Tan Tuyen commune's officers (right) unveiling the bridge's name board.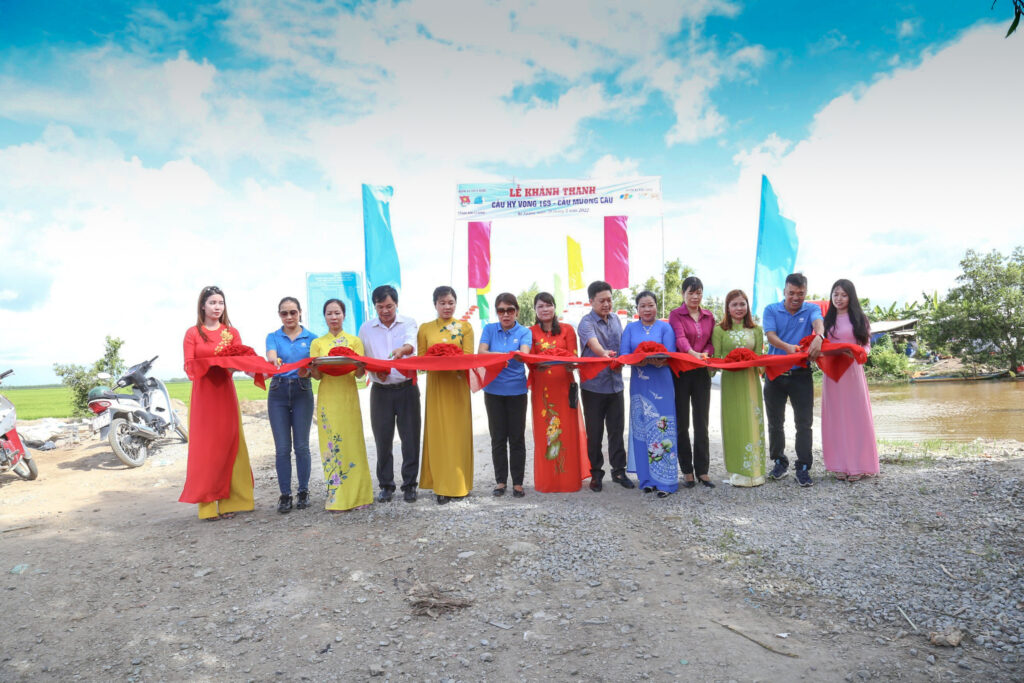 Synnex FPT's representatives and the local government's representatives commissioning the bridge.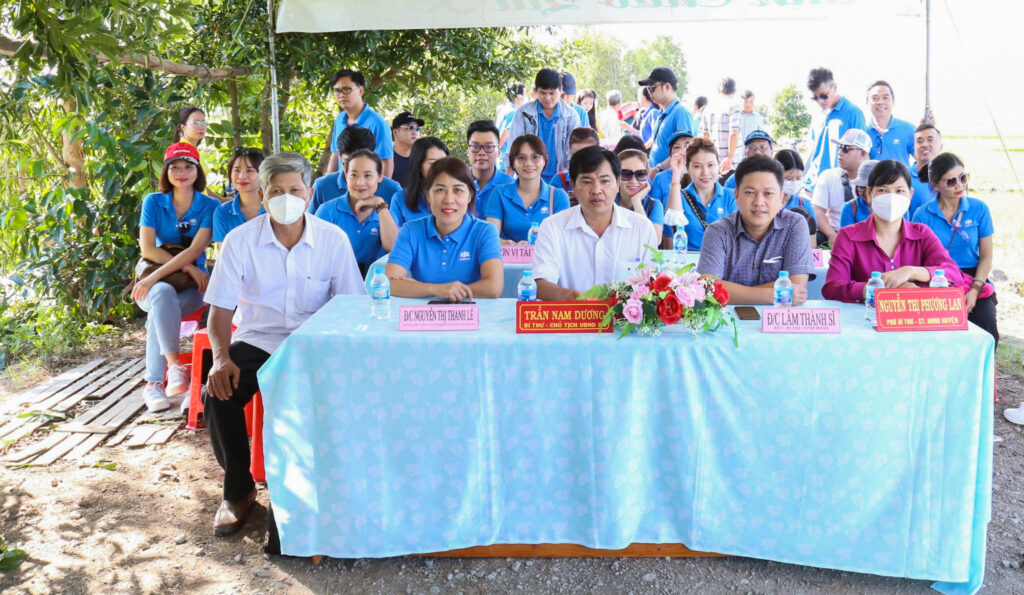 Synnex FPT's representatives and Tan Tuyen commune's officers at the ceremony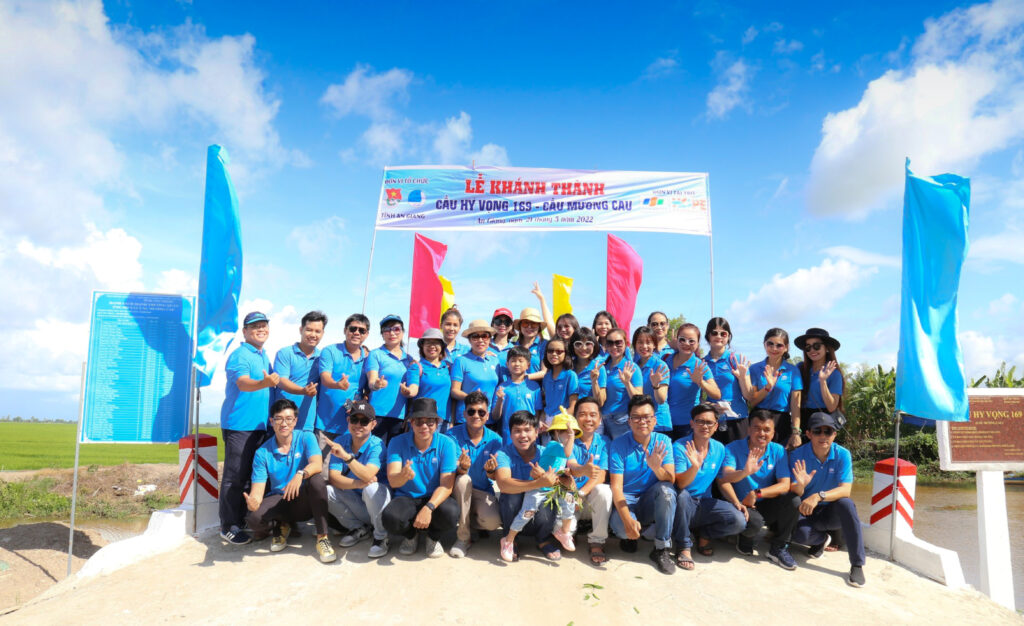 Synnex FPT's volunteer team at the commission ceremony