After the signing ceremony which announced Synnex FPT to be the official distributor of video conference devices of Logitech in Vietnam on May 31, Mr. Bryan Lee, Director of Video Collaboration of Logitech in South East Asia, shared his view about the growth insights of VC products (video conference). At the same time, he spoke of opportunity and challenges waiting for Synnex FPT as joining the distribution chain of Logitech's VC products in the future.
Synnex FPT: How do you expect the Logitech's VC products to grow after the signing ceremony with Synnex FPT?
Mr. Bryan Lee: Video conference becomes the main force that drives many companies' efficiency up at a time when collaboration has been making a consistent transition from offline to online meetings. Thanks to this transition, companies need guarantee a suitable technology system to maintain effective collaboration and communication. Logitech's VC solutions for small, medium, and large conference rooms to solve problems of collaborated working space which are soaring. To companies which are located in Vietnam and moving forward to collaborated working, Logitech and Synnex FPT can support them meticulously with infrastructure, tools, apps, services, and operation environment.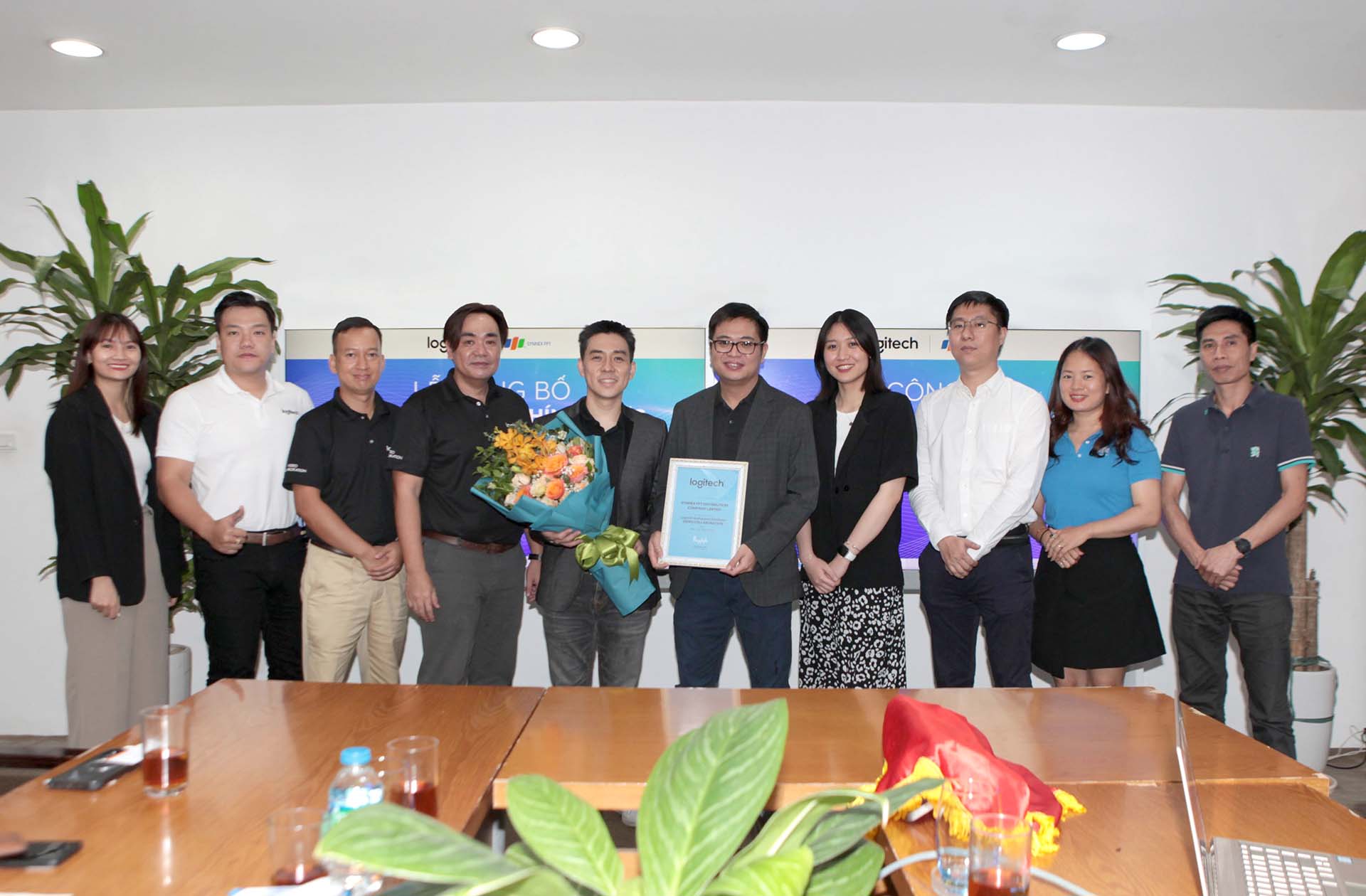 Synnex FPT: What do you say about opportunity and challenges for Synnex FPT as joining Logitech's chain of suppling VC products in the coming time?
Logitech is glad to welcome Synnex FPT as one of the official distributors and the main factor which supports the brand's goal of providing varied options for video conference in Vietnam. Synnex has made noticeable growths for Logitech in Thailand and Indonesia. Through effective network and experience in the corporate world, we believe this partnership brings exceptional achievements in Vietnam.
Aside from that, as Synnex FPT becomes an official distributor, the coverage of the whole lines of Logitech's video collaboration hardwares, softwares, and services are believed to bloom in Vietnam. These product lines, which include Rally Bar all-in-one VC system, Rally Bar mini, and MeetUp, can support video conferences of all sizes and types of organization. Companies which wish to upgrade the experience can use Tap Logitech's Scheduler to help their workers to find and book rooms in advance in an easy way. Meanwhiles, Scribe, a whiteboard camera with AI, is designed to project information from a white board in video call meetings. These products create a complete eco-system, making a smart and extraordinary experience.