50 PCs were just sent by Synnex FPT as gifts to Hope School in purpose of meeting kids' need of education.
Mrs. Nguyen Thi Thanh Le, Director of Social Responsibility of Synnex FPT, said after encouraged by The Labour Union of FPT, Synnex FPT quickly prepared and transported 50 PCs to support Hope School students' study.
According to her, the gifts might not be much but warped inside much love of Synnex FPT's staff for the children of disadvantages and difficulties whom lost their mothers or fathers during the Covid-19 pandemic. She hoped these computers would be the bridge for the kids to carry on and for them to feel empathy, love, and support of FPT-ers.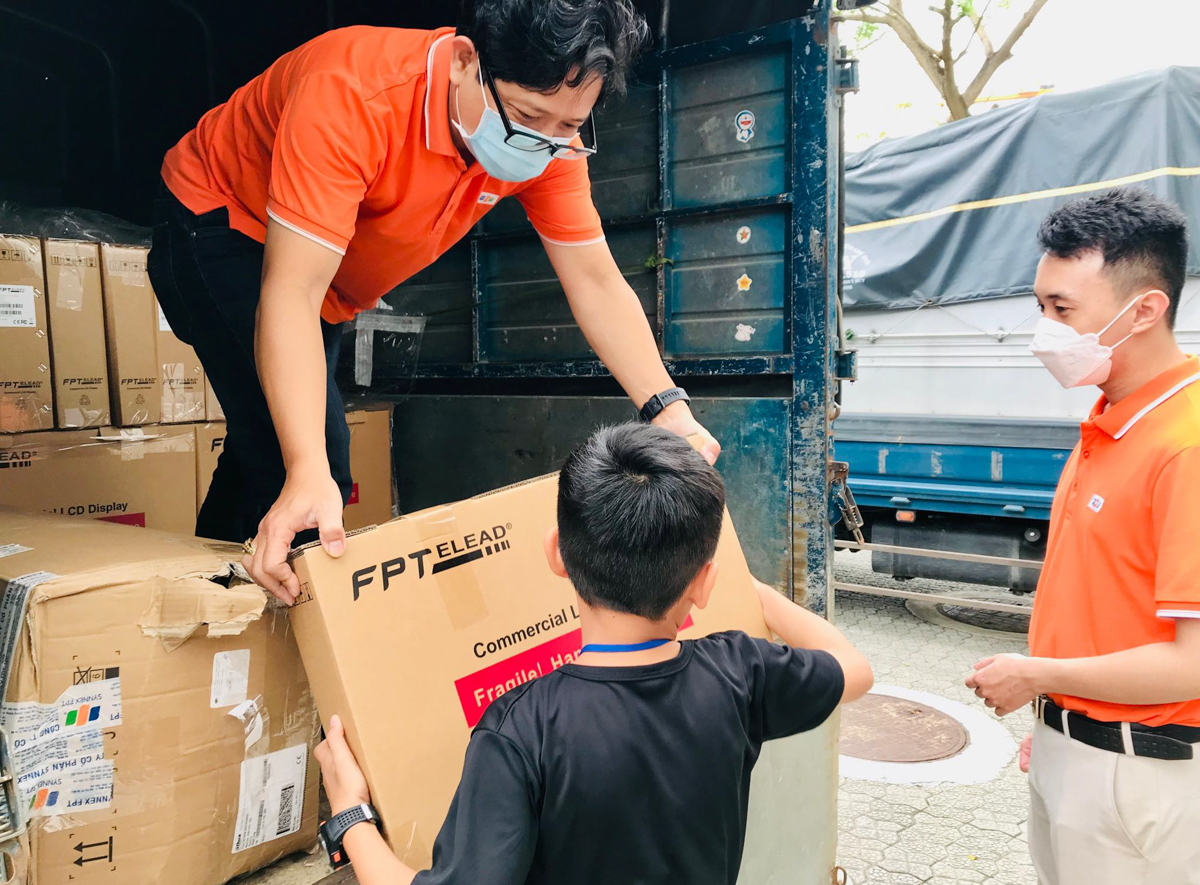 Kids in Hope School receiving PCs from Synnex FPT
In the receipt of the gifts for the school, Mr. Hoang Quoc Quyen, Manager of Hope School, expressed his deeply-touched emotions and, on behalf of all the school's teachers and students, sent the sincerest thanks to Synnex FPT. "Thanks to your support, the students are now of sufficient equipment for studying and ready for online study if have to. Hope School is lucky and blessed as there are FPT-ers by its side with love and empathy," he said.
Hope School was kickstarted beyond loss and difficulties caused by the Covid-19 pandemic. At the moment, the primary, secondary, and high school levels of Hope School have opened for the first students since February 7, 2022. Estimatedly in the first year, the school will register 300 students and go on to register more according to its plan to adopt 1,000 kids.
The school was built inside the FPT City Danang in Danang for the purpose of nurturing and educating children who lost both their parents to the Covid-19 pandemics for the hope of sharing, loving, and supporting those kids.