The emergence of ChatGPT has made artificial intelligence the biggest topic right now. This AI-powered chatbot developed by OpenAI, which is also supported by Microsoft, is well-known for its capacity to respond to inquiries, compose articles, and even engage in debating activities.
How technology will impact our jobs and careers is another "hot" question that has been brought up by its capacity. The worry that artificial intelligence would "steal" our employment is growing daily. But, experts claim that things are not always straightforward.
Replace or create more jobs?
The quick answer to the question "Will AI replace humans in some jobs?" is YES.
The rise of artificial intelligence also means that technology will achieve more and have an impact on employment, according to Professor Steven Miller, an honorary information systems expert at Singapore Management University. "As AI helps machines, software systems, and hardware and software work together to become more powerful, the possibility of machines replacing the majority of human employment is becoming more and more obvious, as is the capability to do so. greater economic competition."
But, given that researchers also concur that artificial intelligence will generate a significant number of new jobs in the future, we shouldn't be overly concerned about AI technology fully replacing human jobs.
Miller said specifically that some jobs are more vulnerable than others. Particularly repetitious jobs will be replaced, even those that rely on rules and decision-making procedures. On the other side, it will be more challenging to replace duties that are adaptable, flexible, and variable.
Dimitris Papanikloaou, a finance professor at Northwestern University's Kellogg School of Management, asserts that it is particularly difficult to replace workers in professions with a high "people" factor, such as physicians and nurses. Human-to-human communication-focused jobs won't be easy for AI to take over, he predicted.
The turning point that opens up a new future?
According to Steve Chase, head of consulting at KPMG US, "Like other technology improvements, the initial worry of job loss and human displacement is understandable."
Nevertheless, he also underlined that we need to remember an essential point: Similar disruptions have happened in the past, such as the development of the computer, the smartphone or the internet.
These factors have fundamentally altered not only how people work but also how the entire economy is run. Although some positions have been lost, the job market has not suffered as a result.
History demonstrates that when a job is lost, another function is developed to take its place as replacement, which is a process that has been ongoing for ages. In actuality, there are many more new jobs being created than there are being lost.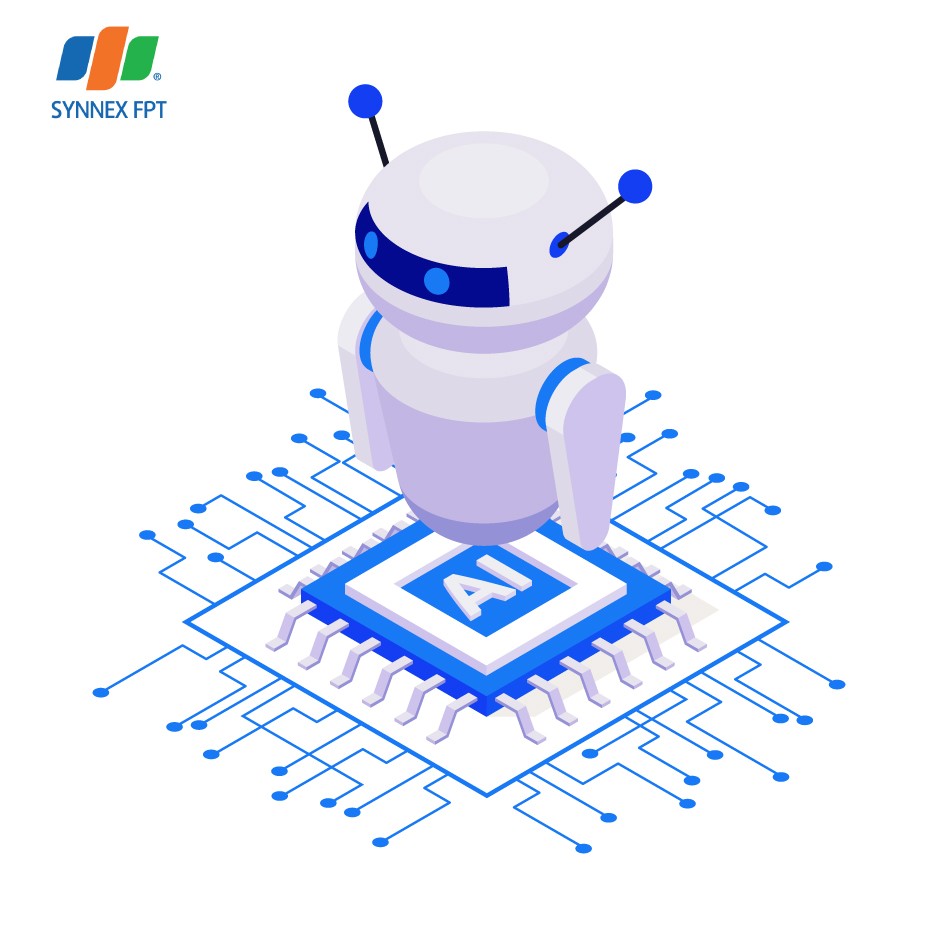 Working with AI, not against it
In truth, AI technology and AI-based development products are still quite limited. A large portion of what AI does is combine existing knowledge for a particular goal. While the true AI we are aiming for is a model that can predict and react based on the data set that is provided. That level is definitely a long way off.
As a result, we should consider adopting AI as a tool to help boost work productivity and tackle problems that can be automated. Businesses are now using AI to help workers work more efficiently.
"Leaders are embracing AI to increase business productivity and help workers execute their jobs better," says Steve Chase. Using AI to rearrange jobs helps firms to spend less time on repetitive chores and more time on strategic decision making."
To accomplish so, we must adapt and learn how to strengthen our AI technology skills" (responsibly). Although AI algorithms and associated technologies are not yet capable of replacing human labor, they will become a significant part of our job, and even our life, sooner or later.