Achieving the highest score among 32 authorized warranty units nominated in 18 countries, FPT Services is honored to receive the 'Best MSI Service Partner Award' in the Indo-Pacific region awarded by MSI.
Focusing on improving service quality and constantly upgrading modern machinery systems to meet high-class requirements from partners, FPT Services has made steady progress on the journey of affirmation of its position in the IT product warranty service industry in the past year. With the achievement highly appreciated in all 3 criteria: shortest response time; warranty quality & good technical support, getting the highest score among candidates from countries in the region, FPT Services was awarded the regional title 'Best MSI Service Partner Award Indo-Pac Region' by MSI for the first time.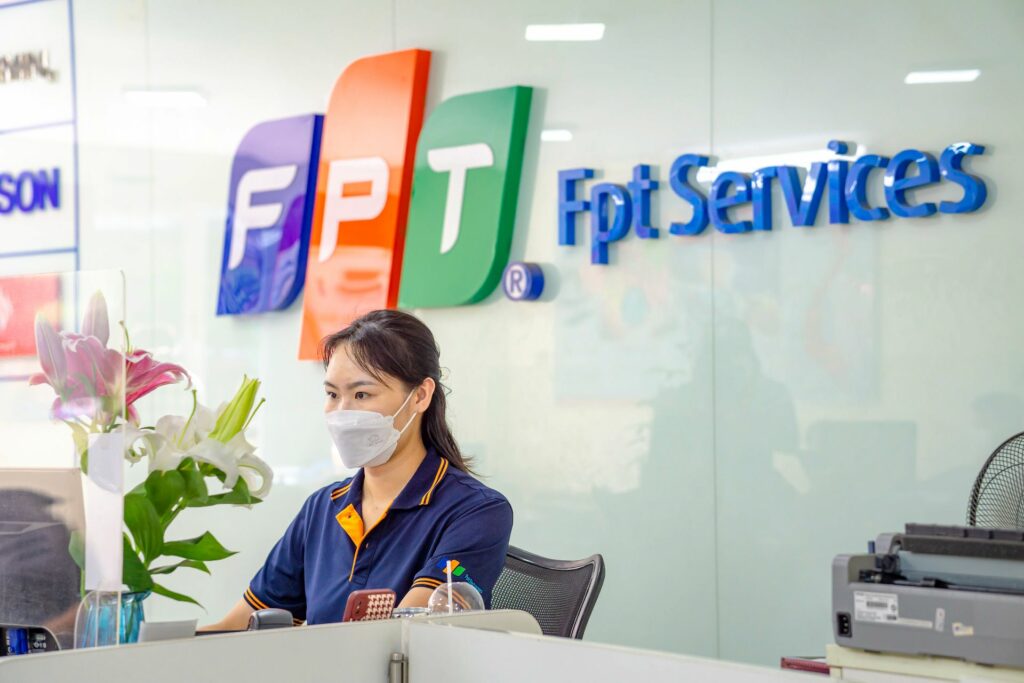 FPT Services received the regional 'Best Warranty Service Partner' award from MSI
Indo-Pac Region 2023 is one of MSI's annual events to summarize business activities, honor outstanding distributors, and inform business development strategies. This year, the regional warranty awards are carefully judged on their criteria, based on a list of 18 countries including more than 30 authorized service centers (ASP – Authorized Service Provider for Notebook and Components).
'2022 is a year of many difficulties and challenges: a sudden increase in workload, a shortage of human resources due to the post-Covid impact, and the support team constantly having to work overtime for many months to ensure the volume and quality committed to partners. However, with a working spirit of 200% capacity, we have completed the business target indicators. The Best MSI Service Partner Award is a great motivation for FPT Services to realize its goal of becoming a leading IT service company in the region in the future', shared Mr. Doan Duy Lam – General Director of FPT Services
In the next period, FPT Services plans to expand comprehensive cooperation on warranty services, specifically, in addition to Notebook, there are VGA, PC, and to the entire product range of the company. Affirming its position by increasing the repair-warranty level from 2 to 3 and 4, FPT's warranty unit has progressed to a more complete technical team, while investing and upgrading the machinery system, aiming at meeting market needs and quickly grasping growth opportunities.
Established in 1993 on the basis of inheriting the FPT Warranty Center, FPT Services has now become one of the leading IT service providers in Vietnam with over 300 employees, and 12 service centers in 9 major cities across the country. Currently, the company has the largest market share in the field of after-sales IT services in Vietnam with a large customer base, spreading across all fields. FPT Services is the warranty and repair representative of many reputable big technology companies in the world such as IBM, HP, Asus, Kingston, MSI, etc.